Contact
Hours of Operation:
Open Daily from 10:00am to 6:00pm
Appointments recommended but not required. (in the contact box)
EMAIL
info@turnberryoceanclub.com
www.turnberryoceanclub.com
NOT AN OFFER WHERE PROHIBITED BY STATE STATUTES. THE COMPLETE OFFERING TERMS ARE IN A FLORIDA PROSPECTUS AVAILABLE FROM DEVELOPER. A CPS-12 APPLICATION HAS BEEN ACCEPTED IN NEW YORK AS FILE NO. CP16-0134, A COPY OF WHICH SHALL BE PROVIDED TO ANY PURCHASER WITH RESPECT TO WHOM THE OFFERING IS DEEMED MADE IN OR FROM THE STATE OF NEW YORK PURSUANT TO NEW YORK LAW.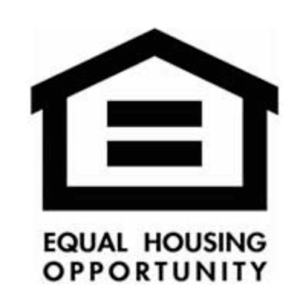 We are pledged to the letter and spirit of the US Policy for achievement of equal housing opportunity throughout the nation. We encourage and support an affirmative advertising and marketing program in which there are no barriers to obtaining housing because of race, color, religion, sex, handicap, familial status or national origin. All real estate advertised herein is subject to the us federal fair housing act of 1968 which makes it illegal to make or publish any advertisement that indicates any preference, limitation, or discrimination based on race, color, religion, sex, handicap, familial status, or national origin. Please check with your local government agency for more information.
The sketches, renderings, pictures and illustrations are proposed only and the developer reserves the right to modify, revise or withdraw any or all of the same at its sole discretion without notice. The renderings illustrate and depict a lifestyle, however, amenities, features and specifications are subject to change without notice. All information is deemed reliable but is not guaranteed and should be independently verified.
Note: Plan materials and specifications are subject to architectural and other revisions at the sole discretion of the developer, builder or architect, or as may be requested by law. Floor plans may not be to scale. Any furniture, appliances or decorator ready items depicted herein are shown for artistic and illustrative purposes only and are not included in the purchase and sale of the residence. Stated dimensions are measured to the exterior boundaries of the exterior wall and the center line of the interior demising walls and, in fact, vary from the dimensions that would be determined by using the description and definition of the "unit" set forth in the declaration (which generally only includes the interior airspace between the perimeter walls and excludes interior structural components). Additionally, measurements of rooms set forth on any floor plan are generally taken at the greatest points of each given room (as if the room were a perfect rectangle), without regard for any cut outs. Accordingly, the area of the actual room will typically be smaller than the product obtained by multiplying the stated length times the width. All dimensions are approximate and all floor plans and development plans are subject to change.
For a limited time, developer pays the initiation fee and first year's dues at Turnberry Isle Resort & Country Club for the purchasers of a residence at Turnberry Ocean Club. Buyers are responsible for all fees beginning year two.
We partner with a third party ad network to either display advertising on our web site or to manage our advertising on other sites. Our ad network partner uses cookies and web beacons to collect non-personally identifiable information about your activities on this and other web sites to provide you targeted advertising based upon your interests. If you wish to not have this information used for the purpose of serving you targeted ads, you may opt-out by clicking here (link to truste global opt-out: http://preferences.truste.com/). Please note this does not opt you out of being served advertising. You will continue to receive generic ads.